IoT is bringing huge benefits to the healthcare sector – even more so today as we deal with the challenges of the pandemic. 
Connected devices alleviate the need for people to visit health practitioners and help the elderly and disabled to keep their independence. Medical devices enable remote diagnosis and monitoring. IoT in health enterprises can drive improvements in efficiency, performance, and delivery of care. 
Eseye recently conducted independent research with Opinion Matters to assess the 2021 State of IoT Adoption across key vertical markets. We surveyed 500 UK and US senior decision-makers and implementers of IoT, 100 of whom work in the healthcare and medical devices sector and have worked on at least one IoT project in the last year. Read on to discover some of the key findings. 
Intrigued to see what the current state of IoT in the Healthcare and Medical Devices market looks like? Read this article to learn key discoveries and get your free copy of the

State of IoT Adoption: Healthcare and Medical Devices report

for the full findings. 
Measuring growth – how big are IoT deployments in the field?
In our survey, the IoT healthcare (IoHT) and medical device (IoMT) sector had the highest number of deployments with over 10,000 devices: 20% of respondents had deployed between 10,000 and 100,000 devices in the field, and 3% had deployed more than 100,000 devices. 
Most deployments were smaller: 27% of respondents had deployed between 1,001-5,000 devices and 23% had deployed between 500-1,000 devices. 
Blue-light challenges for the healthcare and medical devices market
Devices must be secure 

– hackers specifically target medical devices and their systems. Hardware, software, and connectivity platforms all need to be secure for IoT to work effectively and ensure sensitive data is never compromised.

 

Many telecare devices 

on the market are limited, like panic buttons that are used when a situation has reached a crisis point.

 

Data must be captured 

accurately, or the wrong conclusions could be reached, and patient lives could be put in danger.

 

Devices need to be simple 

to set up and easy to use straight out of the box. This is important for anyone using smart healthcare or medical devices – no matter the audience – to encourage adoption.

 

Cellular connectivity 

is paramount to ensure that devices can be easily deployed and are dependable to work anywhere. When a patient's life is on the line, connectivity needs to be highly reliable.

 
By placing connectivity at the heart of digital health device design, we can unlock the enormous potential of telehealth and telecare. COVID-19 has exposed the limits of healthcare resources and underscored a real need for transformation across the industry. Enforced lockdowns during the pandemic have forced populations across the world to change how they access healthcare. Online GP appointments have risen along with phone consultations and digital check-ups.  
Top causes for concern in the IoT health sector
In the IoT health sector, there can be no compromises on data accuracy, security, reliability, or privacy. Sometimes lives depend on the performance of the connected devices and applications that patients and practitioners use.  
The requirements in this sector – which include certifying medical devices – may explain why many healthcare and medical device respondents cited their top challenge as device onboarding, testing and certification (34%) or device deployment and security (27%).  
A significant proportion (31%) see cellular connectivity as the main challenge. Cellular connectivity is often the best solution to ensure that IoT health devices can connect and stay connected. But not all providers can deliver ubiquitous, global connectivity and mitigate the complications that arise from roaming restrictions and regulations. 
What's the prognosis for IoT in this sector?
The market research firm MarketsandMarkets predicts that IoT in the healthcare sector will grow from $72.5B in 2020 to $188.2B by 2025.  
This prediction is validated by over three quarters (79%) of our respondents confirming that they plan budget increases, with 40% expecting to increase budgets by between 51 and 100%. 
Although some respondents plan no change to their budget (13%) or a decrease (8%), there are rising pressures on healthcare. Aging populations, increases in chronic conditions, and the need to deliver better care while reducing costs combine to create significant challenges for the sector. IoT can a play a pivotal role in the solution. 
Would you like to learn more?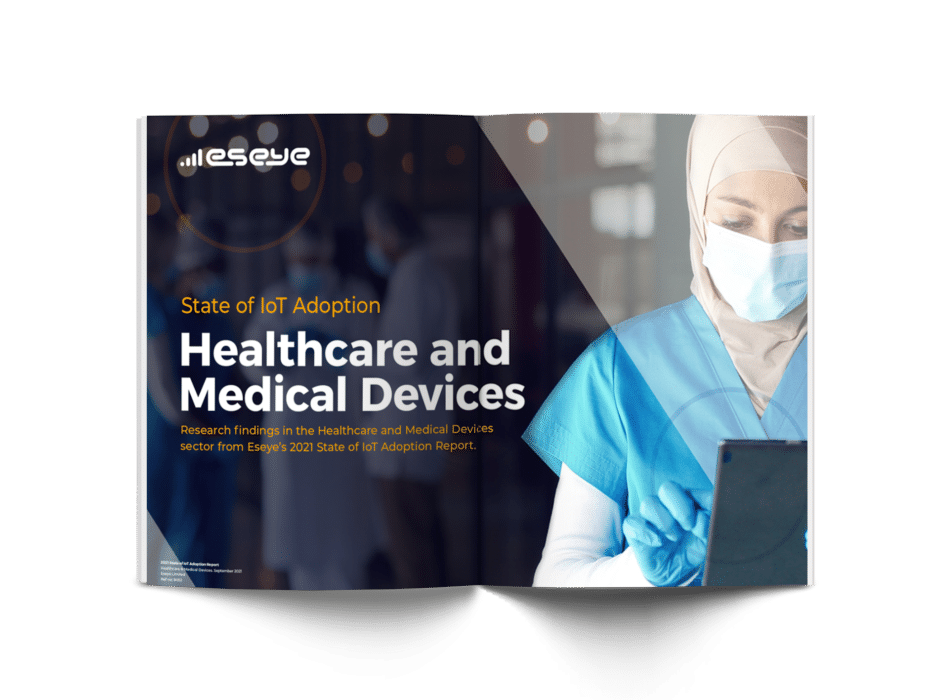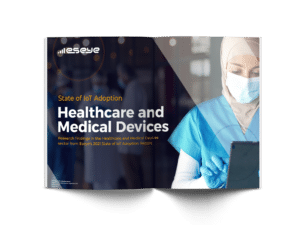 Discover market-specific insights in this free report, including: 
More detail on the impact of COVID-19 in IoHT and IoMT

Key challenges

 

Top benefits delivered by IoT initiatives 

 

The main current and future technology drivers

 

Budget plans: respondents share financial forecasts

 

Case studies – the stories of the Alcuris next-generation home monitoring service and the Philips Healthcare interactive telehealth platform

 

Research recommendations to ensure IoT success