How eWaterPAY Granted Access to 24/7 Clean Water with Reliable, Scalable IoT Solution
To solve the challenge of providing continuous clean water resources to rural communities, eWaterPAY developed a sustainable solution using mobile technology.  
eWaterPAY sought an intelligent connectivity solution to provide near 100% connectivity for all eWater taps which would ensure the provision of clean, low-cost water, available 24/7. Discover how our AnyNet Secure™ Connectivity solution has enabled access to 220,000,000 litres of clean water in Tanzania, Ghana and the Gambia. 
Download the case study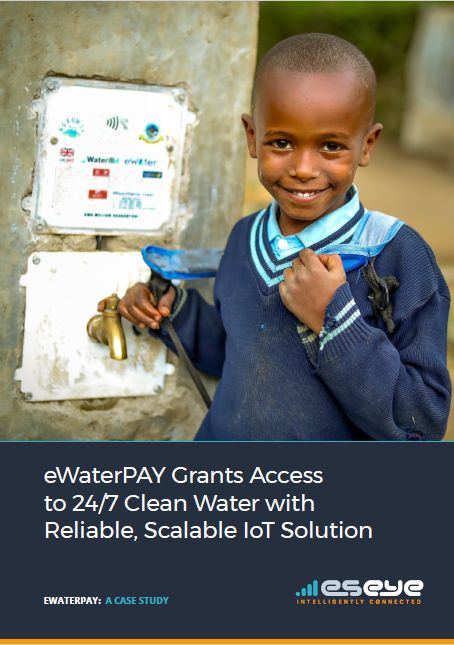 "We pride ourselves on ensuring we never lose a single revenue transaction. By collecting 100 per cent of water revenue means we help local communities keep their water resources maintained for ever. Eseye and its global IOT network ensures eWaterPAY always sends and receives data when we need it, and at a cost-effective price."