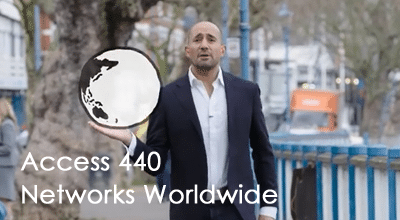 Eseye's global growth and is set to continue through 2016. Through experience gained over many years in operation and recent extraordinary customer success, Eseye is Revolutionizing IoT = RIoT.  Eseye specialize in removing the complexity and customer pain points of designing and deploying an IoT solution.
If you are in a business deploying a connected device strategy or wanting to implement an IoT solution this call cannot be missed!
So, please join Eseye's CEO, Julian Hardy & leadership team for a 30 minute webcast to hear how Eseye is Revolutionizing IoT, including a game changing announcement on how Eseye is helping customers deliver intelligently connected IoT solutions.
Save the date of WEDNESDAY 20th January 2016 16:30 UTC
Register here: Go to Eseye Webinar
Press Release
14th January – A failure to remove the complexities of the Internet of Things (IoT) could halt the sector's global growth capabilities, according to industry commentator Eseye.
Recent research from James Brehm & Associates has uncovered that while 73 percent of enterprises are either experimenting with or implementing IoT solutions; connectivity, security and interoperability are making global scalability a challenge.
Eseye, the global provider of connectivity for the IoT, has addressed these pain points as part of a successful global growth strategy to Revolutionize the IoT (RIoT) industry by removing the associated complexities with one simple Managed Connectivity solution and associated software driven services. Eseye is planning an IoT game changing global announcement via a webinar on Wednesday 20th January 2016 16:30 UTC.
Julian Hardy, CEO of Eseye, says, "The ability to remove the complexities of IoT for our customers, no matter where they are in the world, is essential. We normalize the behaviour and cost of IoT devices the world over, making IoT deployments easier and more predictable allowing customers to unlock their potential for IoT success. The strategy has been instrumental in our growth and has enabled us to establish the largest global footprint of any non-mobile network operator with real office locations across four continents and an installed base covering 116 countries."
Eseye's recent growth has included a global recruitment drive of senior hires to further bolster its presence and experience across the Americas, Europe and Africa.
Eseye's recent senior hires are:
Damian McCabe, joins as General Manager (GM) & SVP for the Americas. Damian is a high profile telecoms executive who has previously held positions at T-Mobile USA (VP IoT & M2M, Partner Sales), airtel (President US) and Telstra US (Sales Director). The Americas is a key region of growth for Eseye. With further expansion into new Sales channels, it will dramatically increase the profile and awareness of Eseye. Damian is expanding the Americas team to include Mexico and Brazil, as well as additional personnel in North America.
Nick McNamara has joined as VP Sales Europe with general responsibility for sales revenues in Europe. Nick joins from the Cisco and Samsung backed start up Evrythng. Nick brings a wealth of relevant experience including a balanced approach to hardware, software and services. Nick will be joined by new recruits in Spain, Norway, Italy and DACH Regions in January 2016.
Stephen Stewart is the Regional Director Africa, prior to Eseye he was the UK Managing Director of Safran Morpho (SIM card manufacturer and Eseye Partner). Stephen has been instrumental in expanding the AnyNet Alliance™, to make AnyNet viable across the region. Over the last year Eseye has added three African MNOs as partners. A more comprehensive Sub-Saharan connectivity proposition than any other connectivity provider.
Jess Thompson-Hughes joins from Trilliant the US venture-backed smart grid company, where he was Managing Director. Jess was instrumental in building Trilliant's utilities, telco's and strategic partnerships to shape intelligent energy networks. Jess joined as VP PayGo & Partner Solutions.
Investments in infrastructure upgrades, data centres and security provision across the world have also been pivotal in strengthening Eseye's global capabilities. As the only provider with a network-of-networks comprising a truly integrated multi-IMSI managed connectivity service and best in class end-to-end security, Eseye is trusted to deliver the global deployment of intelligent connectivity for leading global manufacturers, including Bosch, Philips and Gilbarco.
Julian Hardy explains that Eseye's global capabilities are fundamental in enabling the company to deliver quality of service meeting stringent SLAs. He says, "Through Eseye's Managed Connectivity offering, we provide coverage via our proprietary AnyNet SIM. This removes the complexities of management, supplier relationships, data, roaming, billing and support. Meanwhile, our completely agnostic approach enables us to normalize the cost and behaviour of devices all over the world to put choice into our customers' hands. In addition, our integrated Data Visualization and Management portal provides customers with visibility of all connected devices, regardless of location or mobile operator.  

"Eseye already has a proven track record in supporting IoT projects for leading global enterprises. The continuation of our global growth ambitions is now enabling us to respond to growing client demand across developed, developing and emerging markets all over the world. It is an exciting time, not just for Eseye but also for the IoT industry."
ENDs
About Eseye Established in 2007, Eseye is a leading provider of global cellular internet connectivity for IoT devices, delivering Machine-to-Machine (M2M) solutions to businesses serving key areas of connected home, connected enterprises and connected cities. With headquarters in Europe and offices in North America, Australia, Africa and Asia, the company designs and develops innovative long-life solutions focused on real business outcomes while offering a ubiquitous connectivity layer and unparalleled lifetime service and support. Eseye cover a large global footprint counting managed connectivity customers in 116 countries and continue to deliver the most robust and reliable worldwide network for the Internet of Things.