Next Generation eUICC & eSIM
We have taken the eUICC standard and supercharged it with our patented AnyNet technology,  creating a powerful solution tailored to help you successfully deploy IoT.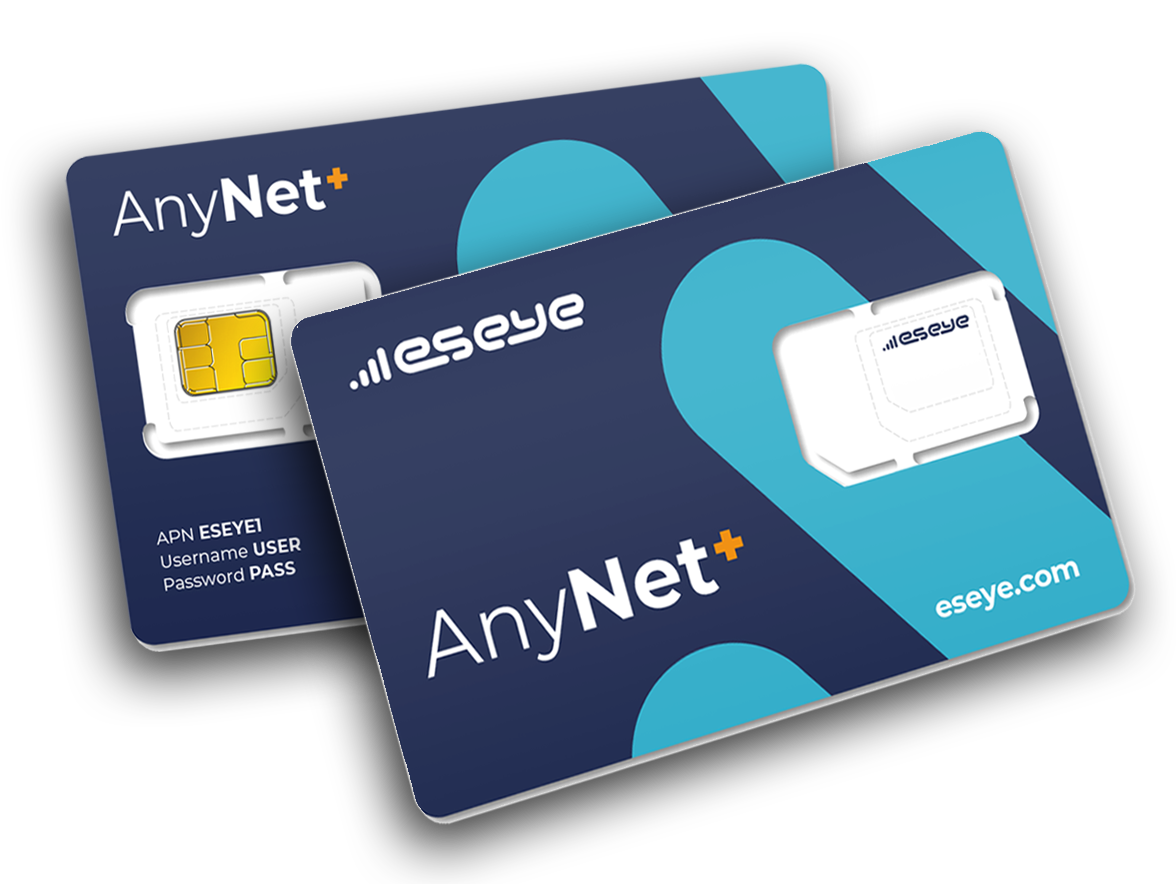 The Problem with Basic eUICC for IoT
eUICC is the global standard for switching a SIM's main mobile network profile over-the-air. However it was predominantly designed for the consumer market and therefore has some problems for commercial use. Discover more about it's capabilities, potential and challenges.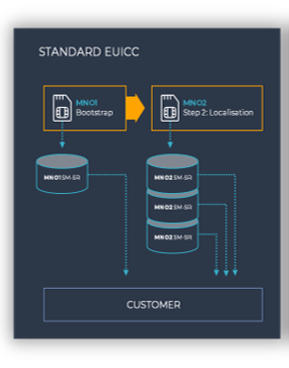 How Next-Generation eUICC Can Help Your IoT Project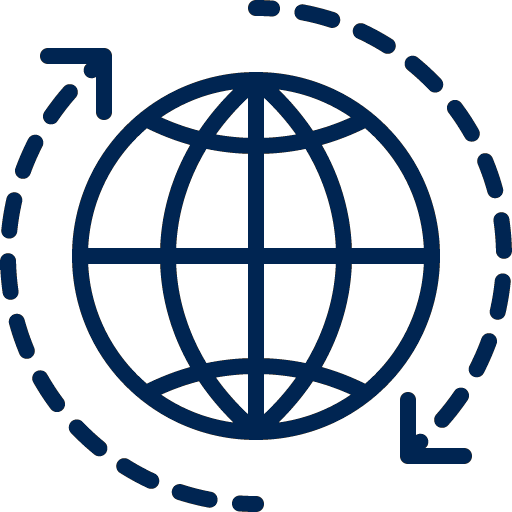 Avoid Permanent Roaming
Load new network profiles over-the-air whilst maintaining fallback networks to provide near 100% global connectivity.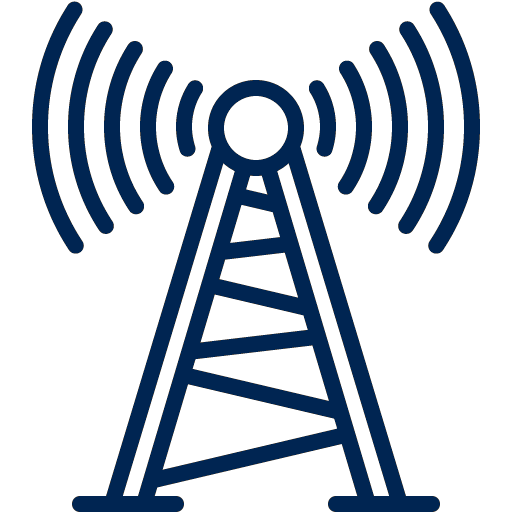 Localise Connectivity
Our Multi-IMSI technology rotates between multiple mobile network profiles for access to over 700 networks.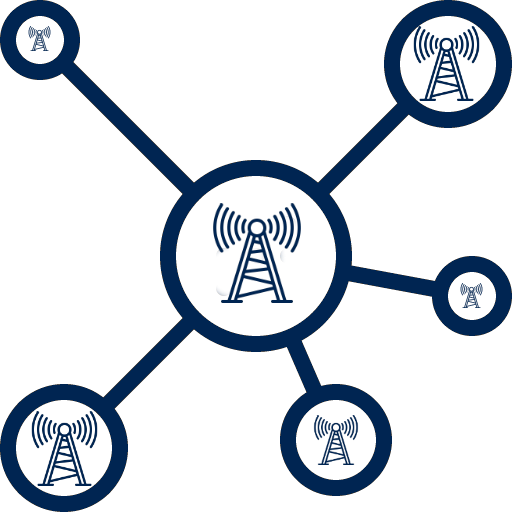 Connectivity Performance
Seamlessly switch networks quickly and effectively to achieve greater uptime, performance and value.
Our Next Generation eUICC SIM
Upload new Step2 profiles to your devices over-the-air (OTA) to localise them to the region where they are deployed. All while maintaining Bootstrap IMSIs, giving you access to over 700 mobile networks worldwide to fall back on if you need them.
This lets you reduce costs and increase connectivity. No need to compromise.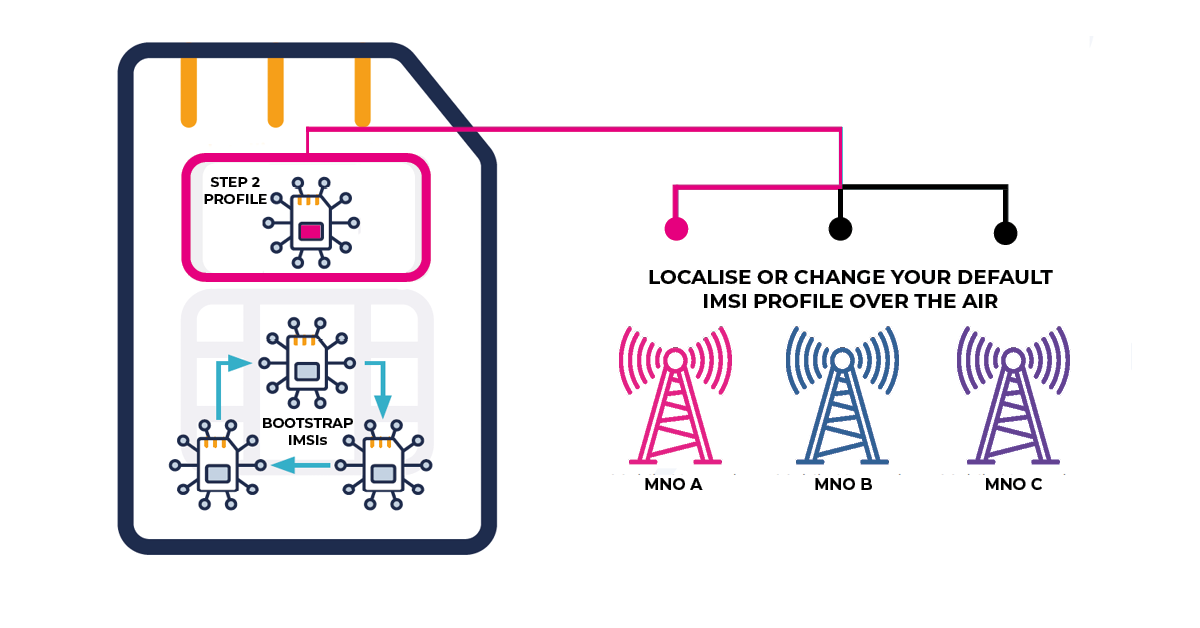 Example - How Your Devices Could Connect In America

We can deploy each device with multiple Bootstrap profiles and Step2 profiles before localising each device to the AnyNet Federation members through our Connectivity Management Platform. In this instance, Verizon has been loaded as a localised Step2 IMSI profile and is now the default profile for the IoT devices. The Bootstrap IMSI profiles remain as a backup in case the devices ever have issues connecting to Verizon. 

Our AnyNet+ eUICC and Multi IMSI SIM
Comprehensive, reliable global connectivity managed by our AnyNet Connectivity Management Platform.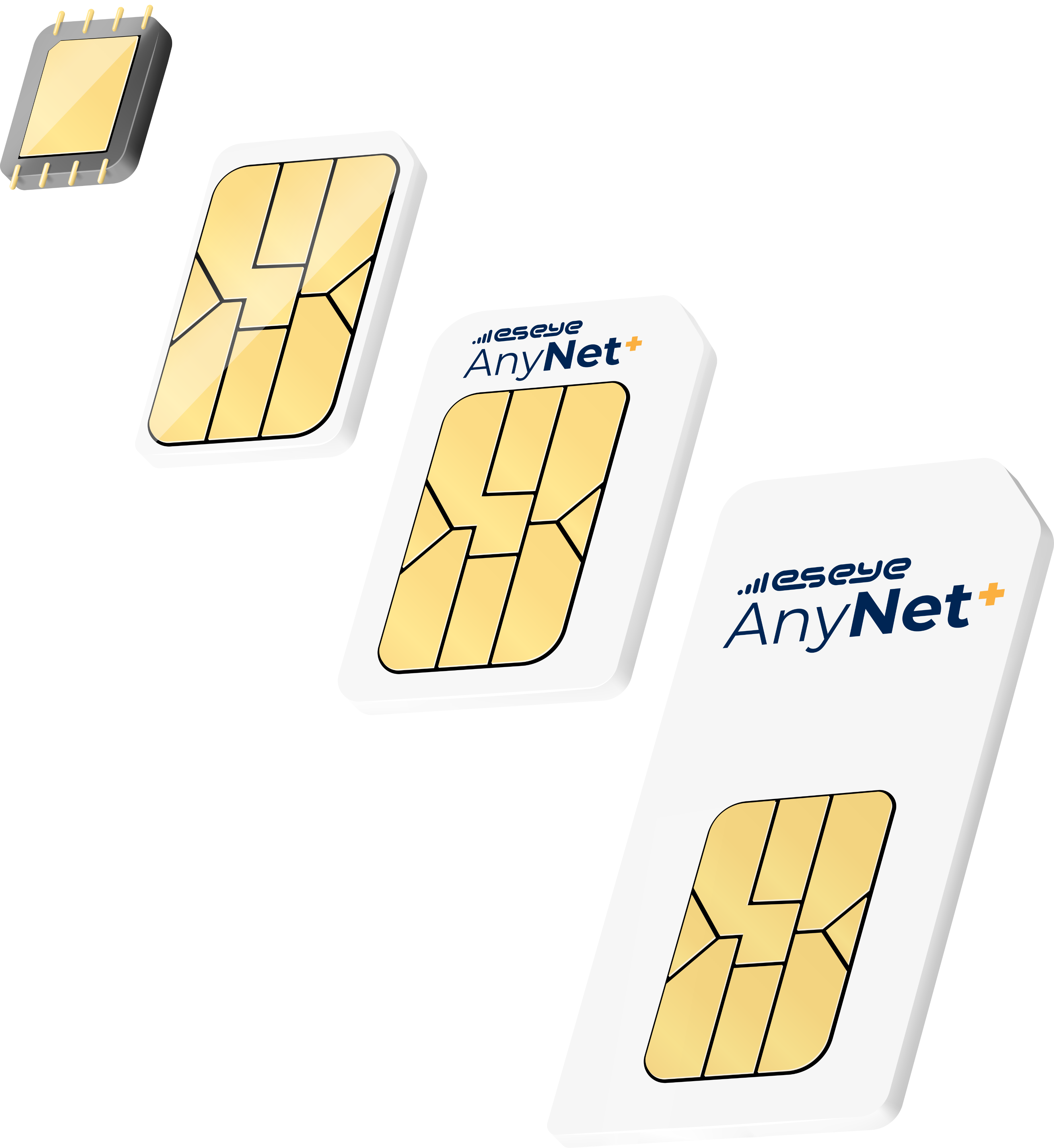 Our Connectivity Management Platform
Take control of your IoT connectivity
Learn More About Our Intelligent IoT Connectivity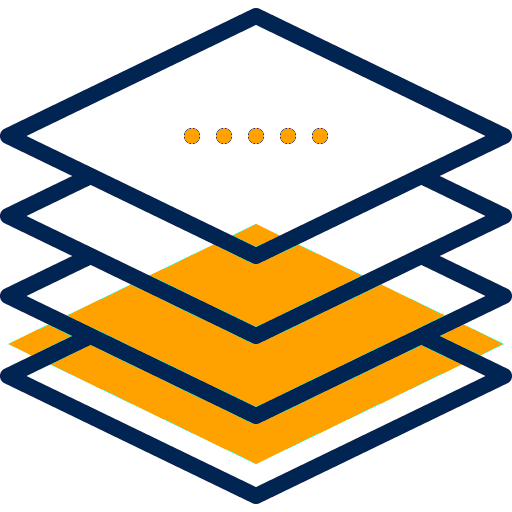 Multi-IMSI
SIM Technology
Up to 10 IMSI profiles embedded on each SIM within your device. This equates to access to over 700 Mobile Networks.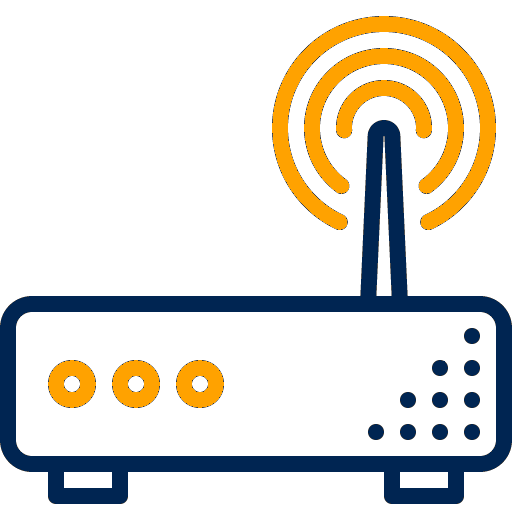 IoT Connectivity Hardware
Our HERA 600 routers with our intelligent connectivity are trusted by global brands to connect IoT devices in over 190 countries.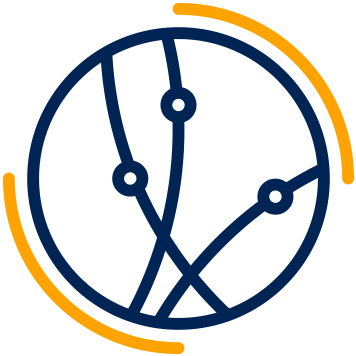 Seamless OTA
Network Switching
Our unique Subscription Management Secure Routing (SM-SR) capability enables us to seamlessly switch networks to deliver maximum connectivity.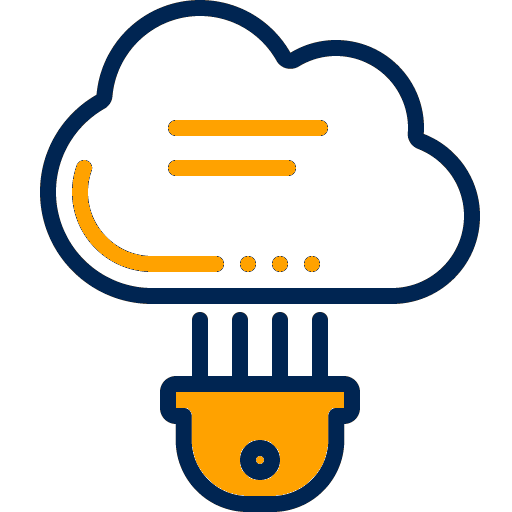 Seamless Cloud Integration
The world's first direct connection to AWS - learn more about our unique integration that can seamlessly provision device data to AWS IoT.