Venpay Achieves Reliable Connectivity with Eseye's AnyNet Solution
Poor connectivity can be a major problem when it comes to vending machines. Venpay sought a reliable network connection solution to deliver on their core market proposition: guaranteeing customer satisfaction and supply chain efficiency. 
Venpay approached us for our advanced AnyNet connectivity solution, which provides near 100% connectivity to devices anywhere in the world. Discover how Venpay is advancing the retail vending revolution. 
Download the case study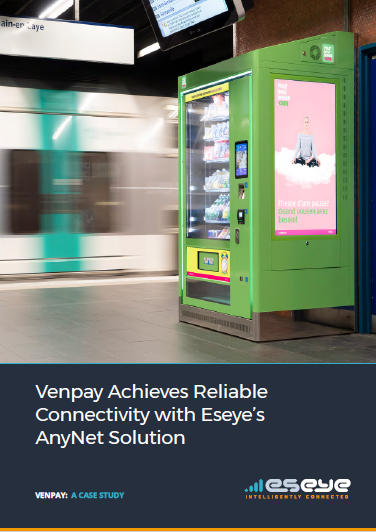 "Switching across different local operators is the major benefit and improvement we were looking for, Eseye helped us overcome the connectivity issues we had in several locations, where a single operator couldn't provide the minimum signal required to maintain an acceptable service level to our customers and users."