IoT Guide:


2G and 3G Network Shutdowns
The sun is setting on 2G and 3G networks. Don't get left behind.
In certain markets, operators are sunsetting (shutting down) 2G/3G networks to reallocate radio frequencies. The mobile network operator landscape (MNO) is constantly changing and the situation varies from country to country.
In this guide: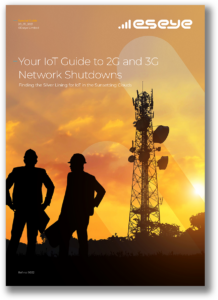 Learn the what, why and when of sunsetting and the alternative connectivity options available
Discover the opportunities that could provide a positive side to the sunsetting challenge
Get advice on your next steps, including a transition plan