Forrester Report:

IoT Heat Maps For Operational Excellence In 2021

This report reveals key information that's required for a successful IoT deployment. Secure your projects success with these mission critical insights.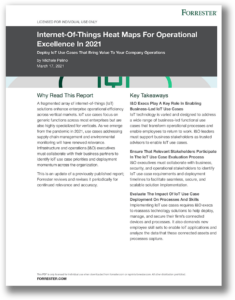 Learn the key role infrastructure and operations executives play in enabling business-led IoT use cases.
Know who the critical stakeholders are that need to be engaged in the evaluation process.
Understand the impact of IoT use case deployment on processes and skills.