IoT Guide for Product Managers
Connected products are on the rise. Statista predicts there will be more than 29 billion IoT devices globally by 2030.
Smart connected products enable organisations to offers insights into their customers which can then circle back around to improve customer experience and product development. All resulting in higher client retention. What's not to love?
This IoT guide will help inform your product roadmap and offer you: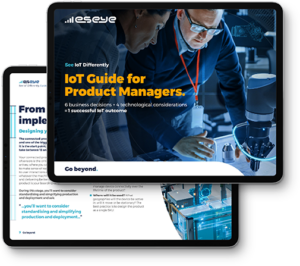 A checklist of six business decisions and four technology considerations needed
Strategic advice on how to consult with stakeholders and develop your business case
Guidance on how to design smart connected products from idea to implementation