The Cellular IoT Connectivity Opportunity
Eseye and Kaleido Intelligence conducted the largest survey of IoT connectivity in history, interviewing more than 750 enterprises, 97% of which had more than $10 million in revenue.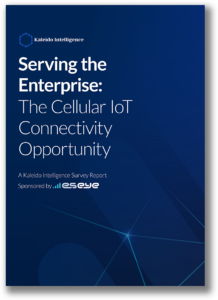 Understand what the greatest concerns are for those currently deploying IoT and those planning to do so in the future, including global coverage, roaming, security, and more.
Examine the top drivers for IoT adoption and identify the level of interest enterprises have in private networks.