The Ultimate Buyer's Guide to IoT
Expanding into IoT is a significant investment and and given the decade-long lifespan of most devices, it's crucial not to overlook the importance of futureproofing your device.
So as you start to consider vendors and device designs, or explore your connectivity options, it's vital that you identify the essential capabilities that meet your needs of today and tomorrow.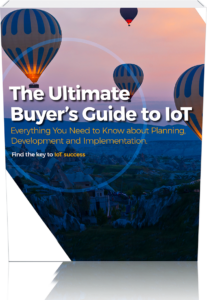 Learn how to build a robust business case for IoT
Understand why device design is critical to success
Discover which connectivity option is right for your project and why
See how to extract maximum value from IoT data
PLUS: Find key questions to ask at every stage of your IoT journey that will help you to evaluate vendors and select the right partners for your IoT project.