SIM cards have been in a state of constant evolution for the last thirty years. From the original full-sized SIM card measuring at 93.98mm to the mini-SIM, micro-SIM, nano-SIM, and now most recently, the non-removable embedded SIM – eSIM for short.
Get a digestible breakdown of what an eSIM is, what sets it apart from other SIM cards in all their sizes and form factors, how remote SIM provisioning works, and our predictions for the future of eSIM and eUICC for IoT.
What is an eSIM?
An eSIM (Embedded Subscriber Identity Module) is a global specification by the GSMA which enables remote SIM provisioning (RSP) of any mobile device. The first version of the standard was published in 2016 with the most recent standard in 2020.
An eSIM Profile is a piece of software that can be sent securely over-the-air into the device. When the eSIM Profile data arrives on the device, it needs to be stored securely because the device cannot be trusted. eUICC (Embedded Universal Integrated Circuit Card) is soldered into the device for this reason.
Did you know that eSIM and eUICC are often used interchangeably but are in fact different? eSIM is the hardware element whilst eUICC refers to the software profile.
The naming is inconsistent but eUICC is a simple extension of UICC (Universal Integrated Circuit Card) specified ETSI (European Telecommunication Standard Institute) the SIM technology standard body. The eSIM is 0.2mm thick and measures 5mm by 5mm.
The eUICC marks a shift from physical to digital with its Remote SIM provisioning capabilities. It can store up to three mobile network operator profiles, but it must be noted that only one profile can be active at a time.
eUICC empowers devices to independently interchange connectivity to achieve the highest levels of service and availability, the best rates for data, and uptime. Only one mobile network operator profile can be active at any one time. Ideal for a wide range of uses but especially for smaller devices, including eHealth, wearables, and tracking devices.
What is Remote SIM Provisioning (RSP)?
The GSMA developed the RSP specification with the input of 40 major players from across the telecommunications industry. The latest specification was issued in June 2020 to support consumer RSP and marks a different implementation to M2M RSP architecture which will be heading in a similar direction soon.
RSP is supporting the following operations for the downloading of the eSIM Profile: installing, enabling, disabling, and deleting on an eUICC.
How it works
The eUICC is embedded into the device and has multiple (3x) data slots for mobile network operator profiles (MNO). This overcomes the challenge that physical SIMs presented, whereby if you wished to change mobile network operators and change connectivity, you would need to physically remove the plastic SIM and implant another.
With RSP, a mobile network operator can send its subscription over-the-air for the eSIM Profile to download. The MNO subscription is housed within one of the eUICC data slots and is readily available for when the device needs to switch connectivity profile subscriptions.
Benefits of an eSIM / eUICC
The eUICC offers a vast array of distinct advantages compared to plastic SIMs in other forms and factors:
Compact size enabling devices to be smaller.
Greater flexibility over connectivity.
Interoperability: more than 130+ major international players support the eSIM initiative – carriers and hardware manufacturers alike.
Streamlined management with one plan for multiple devices. Ideal for IoT deployments.
Simplifies the supply chain.
Enables devices to be brought to market quicker.
Longevity and security: the eUICC is securely hardwired to the device and the casing offers more robust protection compared to a standard SIM card port. The device's traceability deters theft.
Easier and quicker device setup without the need to insert or replace a SIM card.
Smart devices can independently operate with their own subscriptions.
No need to change physical SIM hardware in case of a change of operators.
eSIM / eUICC Predictions

At Eseye, we believe that the eUICC and eSIM RSP will soon achieve widespread adoption and become the mainstream for all devices from consumer smartphones to IoT devices.
Connectivity switching between operators will be a simple request followed by an over-the-air command to activate the SIM on a different network. Eradicating the need to toy with plastic SIMs.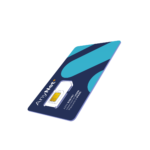 Our AnyNet+ eSIM enables intelligent over-the-air switching between multiple network operators. Connectivity is entirely customizable meaning that your device estate can seamlessly switch to another network's connectivity and access the best availability, anywhere, anytime using our intelligent IoT connectivity management platform.
Eseye's AnyNet+ SIM also supports more than three MNO profiles, each with its own multiple connectivity options, even though one can only be activated at a time. It is also available in traditional plastic SIM form factors.
Eseye founded the AnyNet Federation, a worldwide alliance of MNOs that helps to meet the needs of customers to deliver successful IoT projects globally with complete connectivity assurance. This enables us to offer a flexible, global connectivity approach with access to over 700 mobile networks in more than 190 countries.