It's good news and bad news in IoT

Today, failed IoT projects far outnumber successful ones. Many languish in proof-of-concept hell. Others struggle to advance beyond the first small deployment.
Some common patterns emerge from the failures. If the business case isn't clear, the benefits probably won't be either. IoT runs on different timescales to other technologies, so ROI can be slow to materialise. Organisations often don't fully grasp the scope of managing massive networks of devices spread across multiple geographies, the complexities of global connectivity, or challenges like security and scaling. Some haven't adapted their business and operational models – or their organisations – to align with the paradigm shift that IoT brings.
But the benefits are clear: increased revenue from new or adapted products and services, improved efficiency and productivity, enhanced customer experience and loyalty, business performance optimisation, compliance with regulations. The benefits of IoT aren't only attractive, they're essential for businesses staying competitive.
Fortunately, things are changing. Lessons learned, innovative solutions, technology developments, better commercial models – all are driving success in IoT. But that creates its own pressures for those tasked with implementing an IoT initiative. Failure will be less common, expectations higher. So how do you address the many challenges – designing fit-for-purpose devices, choosing connectivity networks and providers, managing live devices, delivering value from data analytics, futureproofing your solution. If you don't have the in-house skills and experience to address all these areas, the answer is to work with experts.
But do you know who's right for you? Where's a good place to start?
Gain a bird's eye view
The first step is to develop a big-picture, strategic vision for how IoT can help your organisation. Often, the potential use cases and benefits from the data you can collect aren't immediately obvious. While it may be better not to implement everything straightaway, understanding what's possible and outlining a high-level roadmap is the best way to achieve maximum value from your investment.
Developing IoT projects differs significantly from developing IT projects. Understanding these differences is critical. For example, IoT systems that bridge the gap between information and operational technology (IT/OT) require careful planning around integration and security. With IT, most products are available off-the-shelf, while IoT projects usually need bespoke devices to meet the requirements.
Data and devices


Success with IoT requires innovation and experimentation. Part of this process is exploring what data you can collect; how accurate it needs to be and how frequently it needs to be sent to the cloud.
This determines the sensors you need in the device and helps data analysts develop their applications, clarifying what processing needs to be done at the edge and what should be done in the cloud. Working with IoT hardware experts to develop prototypes is the best way to work out early on what data gives the 
best value for your business. There's no point using resources to collect, transmit, and store massive amounts of data that brings no benefits.
IoT device hardware design and prototyping is a cycle of defining, designing, and refining to determine how best to achieve the business case objectives. It examines options for data collection, connectivity, protocols, security, and power, within operational constraints such as the target environment, operating temperatures, required lifetime, size, and compute capability.
Conserving power in battery-powered devices, positioning antennas in devices that will be in remote locations, implementing enterprise-grade security in devices with constrained operating systems – these are some of the reasons why it's critical to work with experts who have experience and knowledge in designing IoT devices.
Finding global, enterprise-grade connectivity
As data costs fall, cellular connectivity becomes a viable option for an increasing number of IoT use cases. But it can come as a shock to companies developing their first IoT project that IoT devices aren't like mobile phones. You can't just stick (or solder) a SIM into a device and expect a zero-touch, out-of-the-box connection wherever in the world the device happens to be.
For the many IoT business cases that rely on near 100% connectivity – such as precision or mission-critical projects or to provide good customer experience – an expert understanding of the cellular landscape and solutions is essential.
Mobile network operators (MNOs) operate in siloed geographies, governed by local regulators, with little incentive for interoperability. A subscription to a single MNO will not provide connectivity worldwide. Full coverage may not even be guaranteed in the home country, and while devices can roam elsewhere, this is not without issues. But subscriptions with multiple MNOs means multiple product versions, management platforms, invoices, support systems and so on.
Expert IoT connectivity providers can offer solutions. For example, multi-IMSI SIMs contain multiple network subscriptions to provide flexible, resilient connectivity and enable single SKU products. eUICC-compliance means there's an even better capability to switch devices to local networks – usually a far better option than roaming. A sophisticated connectivity management platform can dynamically switch device connections and provide a single pane of glass management for deployments.
Certification and regulations
IoT devices often need to meet multiple certification standards:
Regulatory – many countries have standards that cover requirements such as electrical safety, RF emissions interference, electromagnetic compatibility, and environmental factors.
Industry – different industries have specific standards. The telecoms industry has requirements for mobile devices, based on 3GPP standards, SIM functionality and antenna performance. Some verticals, including automotive and medical, have additional schemes, covering requirements such as end-user safety, vibrations, and extreme operating temperatures.
Operator – network operators may have their own schemes to minimise connectivity issues and ensure that devices don't harm the network or other users.
As well as certification, IoT deployments must meet an increasing number of regulations, covering areas such as data privacy, safety, reliability, and traceability. Learn more about Eseye's IoT device certification service >> 
These demands can be complex and costly, particularly for global deployments. Experts can identify the best, most cost-efficient way to meet all the requirements.
Security and scalability
An IoT deployment creates a massive attack surface with devices vulnerable to hacking. Breaches can have serious reputational and financial consequences, are costly to recover from and make it difficult to regain customer trust. But using sophisticated security mechanisms on constrained devices is difficult and managing the security of large deployments is challenging.
Scaling up from a small pilot to thousands of devices is not straightforward. It's essential to include the capability for remote, automated version control and device updates.
Using an expert on security and scalability to guide you upfront can save a lot of trouble, time, and cost downstream.
Going forward with IoT strategy and consulting services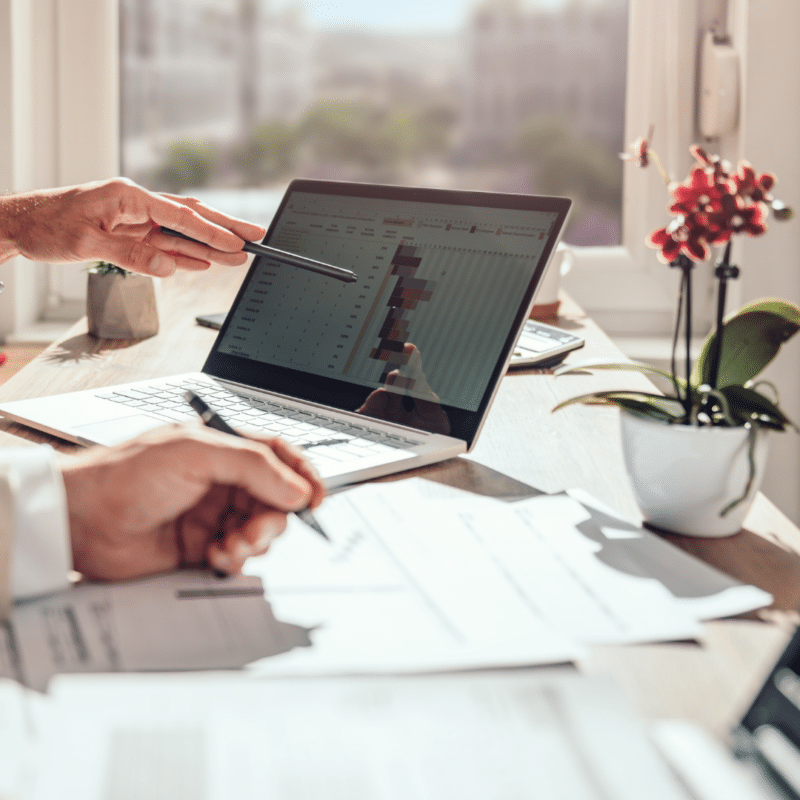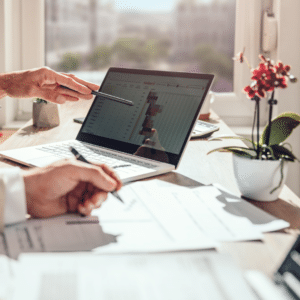 One thing is certain in the IoT world – things will change. And with devices meant to operate for a decade or more, IoT projects must be capable of adapting to change. For example, operators are shutting down their 2G and 3G networks to expand their 4G and 5G capacity. New technologies, regulations, and use cases will create new requirements and opportunities.
It's an exciting time to be developing IoT projects but it's not without serious challenges and risks. Bringing IoT experts into your team is the best first step to take on your IoT journey.