News
24 November 2015
Reading Time: 2 mins
Eseye celebrating the shortlisting for IoT Awards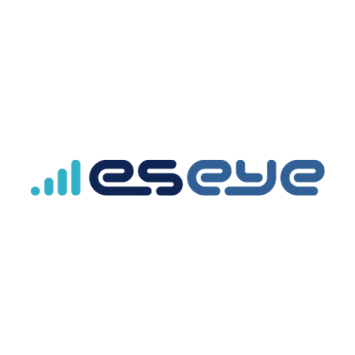 Eseye
IoT Hardware and Connectivity Specialists
LinkedIn
Guildford, UK, 24th November 2015 – Organisations across the IoT are celebrating following the announcement of the shortlist for the Internet of Things Award 2015.
Reflecting the increasingly high level of innovation in products and services, this year twenty-three different companies have been shortlisted for the IoTA across nine categories. These nominations recognise the hard work and significant growth in all of the categories. The list highlights the diversity of companies pioneering in the IoT space with device, connectivity and platform solutions contributing to the IoT EcoSystem, Smart Home and Smart City initiatives and transforming businesses.
The IoTA, a part of Total Telecom Festival, are now renowned as a mark of industry excellence and this year is judged by a panel of industry experts including senior analysts and representatives of the industry bodies.
'The wide range of nominees for the IoTA illustrates the rapid growth of IoT as an industry and the evolution of the IoT EcoSystem and the rapid pace of innovation. I would like to congratulate the companies that have been shortlisted. I am delighted to see so many companies entering the awards with a high level of success. These companies play key roles in the IoT EcoSystem and deserve to be rewarded. With the event now just one week away, I look forward to the winners to be revealed.' – says Julian Hardy, CEO Eseye.
The winners will be announced during the awards ceremony on 30th November 2015 at Wembley Stadium, London.
Congratulations to everyone on the shortlist:
Best Turnkey Solution
Eurotech SpA
Origin GPS
Vigilent
Contribution to the IoT EcoSystem
Kii
Pegasus Global Holdings, LLC
Most Innovative Connectivity Solution
Kore
Synaptic Technologies AS
Telenor
Turkcell
Most Innovative Device Solution
BASQ
DEVIALET
Eurotech SpA
Essence
Siyata Mobile Inc.
Most Innovative Platform Solution
Apalya Technologies Pvt Ltd
Eseye
Eurotech SpA
Kii
Most Innovative Use of Data
Embarcadero
Trimble
Smart Cities Initiative
ITS-Consultancy Co, LTD
Pegasus Global Holdings, LLC
Tech Mahindra Ltd.
Trimble
Turkcell
Smart Home Initiative
digitalSTROM
Nest
Orange
Transforming Business Award No shortlist – winner to be announced on the night