Hera 604 Router: IoT edge hardware as it should be
.
Learn why the Hera 604 has one of the best specification to cost ratios of any router available on the market today.
The Hera 604 IoT Router provides the highest possible levels of coverage and availability, ensuring high uptime for your devices, low maintenance, and continuous delivery of the best possible customer experience.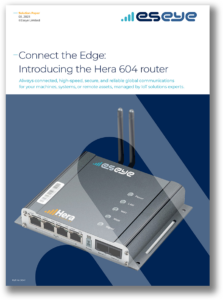 Simple, reliable, and resilient global connectivity for your IoT devices
Out-of-the-box IoT connectivity solution adaptable for a variety of use cases with multiple sensors, different units, and data points
Ethernet/ Wi-Fi router that works seamlessly with our embedded multi-IMSI AnyNet eSIM.