Haltian Unlocks Massive IoT Connectivity Opportunities
Haltian's goal was to make IoT easy for everyone, so a single, truly global IoT connectivity provider was needed to solve a series of connectivity hurdles, and guide Haltian and their customers through the complexities of deploying IoT products worldwide.
Discover how Haltian leveraged the benefits offered by Eseye's single global IoT platform for a range of their IoT customers. The IoT device platform solution enables the safe, scalable and cost-effective implementation of millions of IoT devices.
Read the case study to learn about our innovative joint IoT projects including the Lindström Group, Posti and TietoEVRY.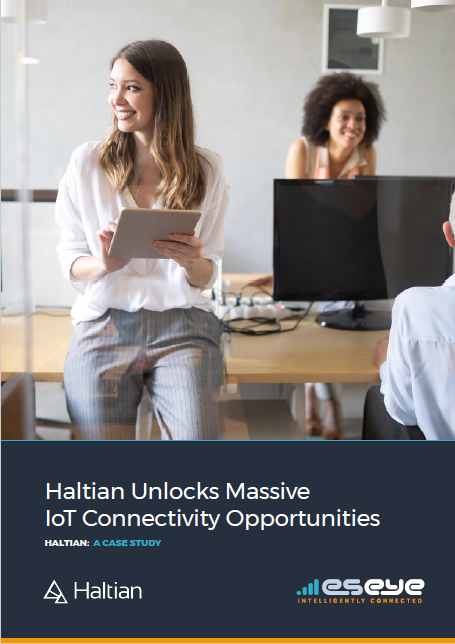 "It's easy to manage all the cellular connectivity of our devices worldwide with a centralised solution, which in turn eliminates time spent looking for a suitable local connectivity provider, reduces costs due to economies of scale, and offers an easy to use management platform for Haltian".