Permanent roaming refers to connecting a device to a country that is not its 'home' territory after a designated period, such as three months.
Traditionally, roaming has been used for mobile phones by business travellers or holidaymakers who are not expected to stay in a country for more than a few weeks.
Permanent roaming is known for preventing the success of global IoT deployments. Cellular IoT connectivity providers have historically used roaming to increase their global connectivity levels, but recent restrictions imposed by country regulators or networks can lead to extortionate charges for data usage and removal of devices from the network.
Jump ahead:
---
What is IoT roaming?
Roaming enables connectivity in many countries around the world. Most roaming agreements are short-term compared to the lifecycle of an IoT device, which could be well over a decade.
Did you know that most devices can only roam for a maximum of 90 days? Long enough for your devices to deploy successfully, but not long enough for devices that might need to operate in the country for years. If they exceed the roaming limit, you risk permanent roaming charges and operators may even block your devices from their networks. Can your business case survive these unexpected charges or connectivity loss?
If connectivity cannot be assured in the country the device will operate in, then the project is in trouble, and will struggle to scale.
It's also more expensive for the end-customer in the long-term due to expensive data rates, MNO disputes around permanent roaming, poor application performance, and increasing regulatory requirements.
Why is permanent roaming an issue for IoT?
Connectivity is fundamentally important to the success of an IoT project. The closer to 100% global connectivity, the better. Your IoT estate should have access to the highest quality of service and connect to the best network available.
In recent years, operators, and regulators in many countries around the world have become increasingly concerned with permanent roaming by IoT devices.
Negative rules and attitudes to permanent roaming are rising.
Today's IoT issues are coming to light as solutions that rely on roaming as their main mode of connection are now seeing a decrease in coverage. Permanent roaming is effectively prohibited in China, Egypt, India, Saudi Arabia, Singapore, and the UAE. Any deployments at scale will be prevented through regulatory and/or operator action according to Kaleido Intelligence.
Did you know that Brazil, Turkey, and Nigeria have banned permanent roaming altogether?
Once an operator enforces permanent roaming restrictions, it can lead to devices being blocked and disconnected. This is a major problem for multi-region IoT deployments. And a growing problem too with MNOs limiting permanent roaming in the United States, for example, and operators in other countries are sure to follow.
How do permanent roaming restrictions affect global IoT deployments?
For enterprise organisations with plans to deploy IoT devices across territories, permanent roaming can cause long-term issues, such as:
Extortionate roaming charges when data allowance is exceeded
At worst, the device is 'bricked' and permanently suspended from the network, leaving IoT devices disconnected
Negative impact on service availability and reliability
Threat to Low Power Wide Are (LPWA) devices as 80% of operators do not support Power Saving Mode (PSM) and Extended Discontinuous Reception (eDRX) when devices are roaming
More countries are putting in tougher permanent roaming measures for IoT
How to avoid permanent roaming
Permanent roaming issues can be avoided if devices make local rather than roaming connections to networks. Although connectivity providers can achieve this using multi-IMSI and eSIM technology, this solution isn't always straightforward. For example, many enterprises want their IoT devices in North America to connect to the Verizon network, with its reputation for high quality of service. But devices must be certified before they can connect to the Verizon network and must be switched using a GSMA eUICC-compliant process. Most providers can't meet these requirements. Eseye is one provider that can.
EUICC AND VERIZON CERTIFIED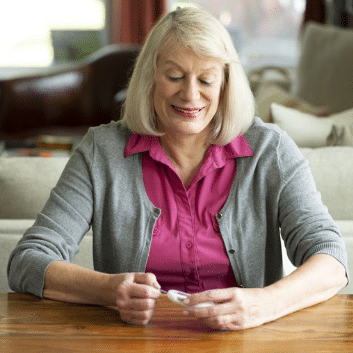 Verizon is America's largest and most reliable network, so achieving certification catapults us above our competitors and ensures our patients can reliably use our RPM devices in even the most rural areas. Eseye's technical expertise and support were invaluable to Telli Health during the device certification process. The advisory services provided by Paul Marshall and the team have ensured we are fully certified to use Verizon's eUICC connectivity.
Jeff Bartzen, Sales Executive, Telli Health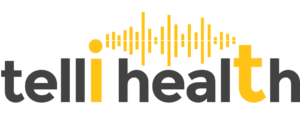 EUICC AND VERIZON CERTIFIED
Despite the challenges presented for global IoT projects, permanent roaming issues can be resolved in two ways: by entering into agreements with local mobile network providers, or by working with a cellular network localisation partner.