Blogs
28 September 2022
Reading Time: 4 mins
Moving IoT Plans Forward in the Age of Inflation
Digital transformation has never come cheap – but rising inflation and soaring costs across every aspect of IT, from hardware components to energy, is adding risk to what was already a potentially complex and expensive process. For those organisations planning IoT deployments, assurance that the project will achieve the required ROI has never been more critical. Nobody can afford a failed implementation, or to see their costs escalate.
Our new global State of IoT Adoption research shows that organisations' priorities for their IoT deployments have shifted over the last year, from gaining competitive advantage to operational efficiencies (30%), reducing costs (28%) and increasing revenue and profit (28%).
Refocusing around shorter-term objectives, or even putting IoT projects on hold, may appear to be the sensible option, but this could well stifle innovation and progress in the longer-term. The survey found that nearly all global respondents (96%) are planning to increase their IoT budgets in the next two years.
By selecting the right IoT partner and connectivity management platform – and taking full advantage of the ways they can support you with minimising costs and reducing unpredictability – you can progress your deployment with confidence and achieve cost efficiencies without eroding competitive edge.
We've identified six potential 'pain points' in an IoT project which are most likely to drain an organisation's precious budget. By addressing each of these, you'll ensure your deployment delivers commercial objectives while keeping total cost of ownership (TCO) under control.
The need to go back to the drawing board.
Customers often come to us following an unsuccessful IoT implementation that has resulted in the need to redesign the device and even rethink the strategy as a whole. To set a project up to deliver the required ROI, it's important to dedicate sufficient time and resource to the early stages. This should include a proof-of-concept (POC) phase that will verify the device and plans are fit for purpose.
If the required expertise isn't available in house, it's worth investing in specialist IoT advisory services that can support with device prototyping, design services, and on into device onboarding and deployment. Our State of IoT Adoption research indicates that demand for professional and managed services is shooting up, with 81% of those surveyed saying they'd used them for their initial deployment or ongoing management of their estate.
Lack of control over commercial arrangements.
Achieving the best global connectivity is tricky in the context of fluctuating prices and a market that's constantly evolving. Enterprises can also find themselves 'locked in' with particular carriers, and their pricing structures.
Your IoT partner should empower you to choose the carriers that give you the best coverage, quality of service and price in each location, with the flexibility to make changes in order to optimise connectivity and costs.
We designed the software-defined network (SDN) that underpins our Infinity IoT Platform™ with this in mind, to make it easy to onboard new mobile network operators (MNOs), while our formal partnerships with carriers around the world gives organisations access to more than 700 mobile networks. We also offer Bring Your Own Contract (BYOC) capability, allowing customers to carry their existing MNO relationships, billing, and negotiated rates across, and manage them centrally within one IoT platform.
The need to manually update devices and SIMs.
Provisioning, configuring, updating and decommissioning each device in the field is cost prohibitive and extremely unproductive. The IoT connectivity management platform you choose should enable you to monitor and update devices and connectivity across the entire estate remotely, over-the-air.
Eseye's AnyNet+ SIMs will connect a device automatically to the best available network, wherever it's located, avoiding the need for intervention from a human.
Juggling multiple SIMs, operator relationships and data sources.
A large, diverse IoT deployment that extends across a number of international markets could involve the management of potentially hundreds of different contracts, bills, services and operator negotiations. This can eat up vast amounts of time, causing admin costs to spiral.
Centralisation is the magic word here. Look for a connectivity management platform that gives your team oversight and control of the entire IoT estate – including all devices, SIMs and connections – from a single 'pane of glass'.
Those solutions that offer service and subscription management as a feature will help you rein in costs by providing comprehensive usage information, so you know exactly how much you're spending and where, and alerting you if this exceeds set thresholds. The ability to create detailed billing records for each device based on location, networks, and services used will also greatly simplify financial administration.
The risk of regulatory fines if security is breached.
Cyber-attacks and data breaches can cost a business dearly in fines and reputation damage. Enabling security across every individual operator and device is expensive and complex. A connectivity management platform with in-built, policy based security controls – such as authentication and identity management, device connectivity security and portal and API authorisation – will help to ensure compliance and defend the whole IoT estate against cyber threats.
A lack of room to upgrade or expand.
IoT technology will continue to evolve, and if your IoT project delivers against commercial aims you're likely to need to scale up. The connectivity solution you choose should therefore possess a level of flexibility that allows you to integrate new technologies, ensuring that you can continue to use the same platform over time.
Eseye's Infinity platform has APIs that enable it not only to slot seamlessly into the customer's existing processes and systems, but also allows new operators and network technologies to be quickly and easily integrated, reducing upgrade costs and risk.
The outcome will be a deployment that is truly future-proofed, and which protects your original investment over time.
Learn more about the Infinity IoT Platform for Enterprise.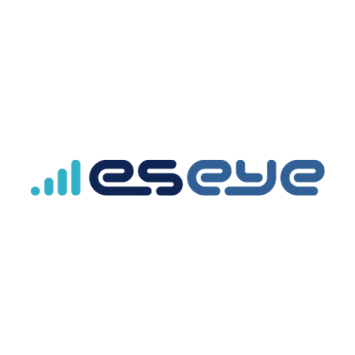 Eseye
IoT Hardware and Connectivity Specialists
LinkedIn
Eseye empowers businesses to embrace IoT without limits. We help them to visualise the impossible and bring those solutions to life through innovative IoT cellular connectivity solutions and class-leading IoT professional services.