Blogs
07 September 2021
Reading Time: 3 mins
How is IoT Performing in the Supply Chain and Logistics Market?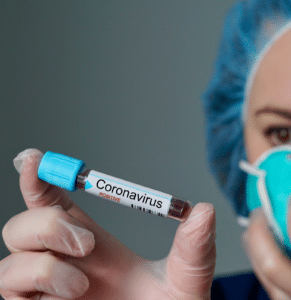 IoT has revolutionised logistics and supply chain management. Today it's incredibly sophisticated. Thanks to IoT solutions, it has now become possible to monitor and control events in real-time throughout the supply chain – all of which enhances efficiency and management of critical operations, such as inventory and logistics.
Eseye recently conducted independent research with Opinion Matters to assess the state and scale of IoT adoption across key vertical markets. We surveyed 500 UK and US senior decision-makers and implementers of IoT, 100 of which work in the Supply Chain and Logistics sector and have worked on at least one IoT project in the last year. Read on to discover some of the key findings.
IoT devices in the field
10% of respondents had deployed between 10,000 and 100,000 devices in the field, and 4% had deployed more than 100,000 devices.
Although the vast majority had deployed less than 10,000 devices, this particular sector had the highest number of devices deployed in the field above 10,000 and the second largest (behind the Healthcare and Medical Device sector) in the 10,000 – 100,000 category. 27% had deployed between 1,001-5,000 devices and 23% had deployed between 500-1,000.
Core challenges for the Supply Chain and Logistics market
Criminals syphon off valuable products or slip fraudulent products through weak links in the chain.
Perishable goods end up in the wrong place and get thrown away.
Lower value items are most susceptible to crime or loss and compromise many supply chain products. A viable business case needs to emerge to undertake real-time tracking and reduce this risk.
Monitoring in real-time is hard to achieve at a granular level.
Trials so far have come up short in finding a truly global connectivity solution.
Connected supply chains are hard to get right and there are two obvious challenges that need to be overcome: designing connectivity solutions that will work continuously throughout a product's global journey and getting costs low enough to provide real-time tracking of the low-value products that make up much of the supply chain.
The #1 concern for the connected supply chain
45% said a major issue was the security of the device and the environment.
This comes as no surprise considering that supply chain attacks rose by 42% in the first quarter of 2021 in the US, impacting up to seven million people, according to research.
Additionally, the devastating SolarWinds cyberattacks at the end of 2020 served as a stinging reminder that even the most sophisticated security defences can be breached through legitimate third-party processes and clearly respondents from the Eseye survey are aware of the vulnerability of their IoT devices and environment.
If this resonates with you, see what other concerns respondents voiced – get the free report to find out what 41% of respondents cited as their second greatest challenge.
Looking ahead
84% of Supply Chain and Logistics respondents said IoT was a priority, with 45% stating that not only was it a priority but they were also planning additional initiatives.
Smart supply chains offer uninterrupted, intelligent real-time monitoring, which in turn means less loss, more control, and plenty of business opportunities, including predictive maintenance. Many different sectors are reaping the rewards from smart supply chains, including industrial and manufacturing, retail, and healthcare.
As smart supply chain monitoring becomes increasingly feasible, those who move early to establish the right infrastructure will be able to integrate them more easily into their processes and seal a market on their competitors.
Would you like to learn more?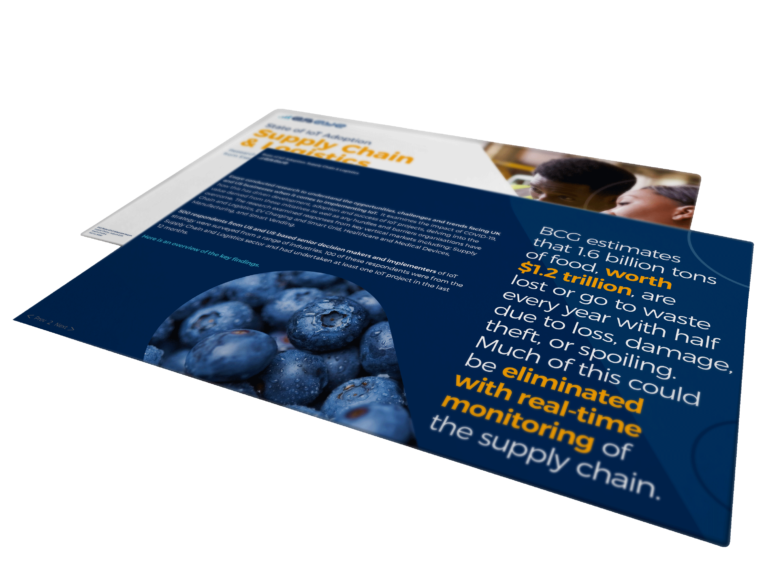 Discover market-specific insights in this free report, including:
COVID-19's impact on IoT investment
Three challenges frequently concerning respondents
Top benefits delivered by supply chain IoT initiatives
The main technology drivers reported, both now and in the future
Budget plans: respondents share financial forecasts
Supply Chain and Logistics case study – how BT transformed its distribution chain and achieved operational efficiencies with IoT
Research recommendations to ensure success
Award-winning IoT success
Start your journey today
Demand the best IoT partner for your project. Find out why global leaders onboard our technical expertise, from device design to development.