Go Beyond with Eseye.
Accelerate without compromise with our device-first IoT approach and end-to-end services
IoT Delivered Right, First Time
From idea to implementation
From concept to deployment and beyond, our team is here to be part of your team. You set your destination and KPIs, we'll plot the route. We've conquered the complexities of IoT for global brands including Amazon and Shell. We'll do it again for you.
Nobody does IoT connectivity better.
Powering the world of IoT
Top-Rated by the Best
Named a Visionary in Gartner's 2023 Magic Quadrant for Managed IoT Connectivity Services
We chose Eseye as our connectivity partner because we are really confident in the service they provide. Ultimately, we want to work with class-leading software providers and the advanced technology Eseye offers is far beyond what anyone else in the market can provide Gary Kirkland, CTO
Our experience with Eseye has been exemplary. Eseye has proven to be a top-notch partner throughout this project – response times are quick, and the answers and help typically go above and beyond.

Casey Harris, Chief Technology Officer,
What has made our project successful is the sheer level of expertise Eseye brings to the table. It's an excellent partnership. There are significant considerations in picking the right partner to help you from design to deployment – and every day we are very thankful for Eseye.

Milan Shah, CTO
The partnership with Eseye has become very strategic to our ongoing development. The relationship provides high levels of service delivery, as well as a support structure that will provide peace of mind to all our commissioners and users alike

Peter Kerly, UK Managing Director
Having a focused M2M supplier was very important to me… we needed one who knew the field intimately and could give options and ideas to take it forward rather than just tell us what's happening on any given day

Robb Claxton, Operations Manager
Our Awards
Raising the standard in the IoT industry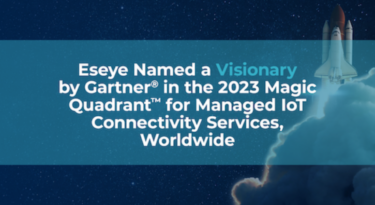 Gartner Magic Quadrant 2023
Eseye named as a Visionary by Gartner® in the 2023 Magic Quadrant™ for Managed IoT Connectivity Services, Worldwide for our advanced offering.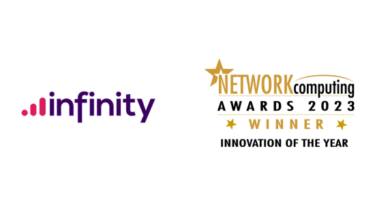 Network Computing Awards
Eseye's Infinity IoT Platform™ has won the 2023 'Innovation of the Year' award and AnyNet SMARTconnect™ was highly commended in the Software Product category.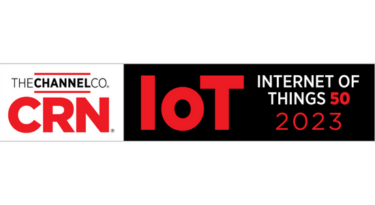 CRN IoT 50 List 2023
Eseye has been recognised in CRN's Internet of Things 50 2023 list in the Connectivity category, and also as one of the Top 10 Coolest IoT Companies.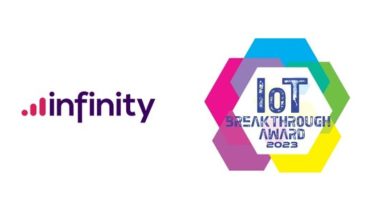 IoT Breakthrough Awards 2023
Eseye's Infinity IoT Platform™ won the 'M2M Platform of the Year' at the 2023 IoT Breakthrough Awards.
Award-winning IoT success
Start your journey today
Demand the best IoT partner for your project. Find out why global leaders onboard our technical expertise, from device design to development.