How Intelligent Connectivity Helped Costa Express Deploy IoT Vending Machines Globally
The concept of 'on-the-go' coffee provided Costa with the opportunity to dramatically increase its brand profile and reach. Yet, as a premium brand it's critical that the machines match the quality, service and experience delivered through barista-made coffee in store.
Learn how Eseye helped them solve their IoT challenges in this insightful case study.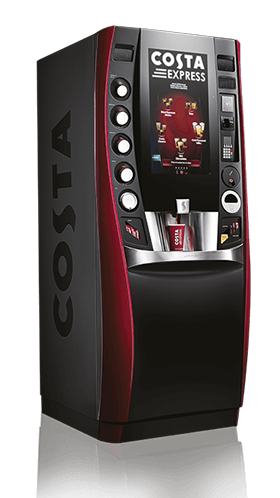 Eseye's fully redundant fault-tolerant network provides a managed connectivity service with a global footprint, whilst support for multiple cellular networks in each geographical region enables close to 100% connectivity uptime. This means that we can deploy connected devices and deliver premium quality drinks virtually anywhere in the world. A real advantage as the company is seeking to expand rapidly across international markets