IoT Explained
14 January 2022
Reading Time: 4 mins
What is IoT device certification?
IoT device certification ensures that devices meet the rigorous standards of operation defined by industry, local regulatory and network operators in the region of operation.
Poorly-designed IoT devices can cause serious problems, resulting in sub-par device performance, impacting network availability, and even bringing networks down. IoT devices require certification before they can be sold or deployed in most countries around the world. Although certification may be optional in some locations, it's recommended that devices meet the relevant standards.
Navigating the certification maze for IoT devices is time-consuming and costly. Missteps along the way can increase time to market, delay launches, and – in the worst case – send the device back to the drawing board when it should be going live. The certification service provided by my team accelerates the timeline, reduces costs, and provides access to specialist engineers for advice and support on key issues, including eUICC compliance. Find out more about our IoT device certification service >>
---
Keep reading to learn:
---
What device certifications do I need?
IoT devices often need to meet multiple certification requirements. These fall into the following areas.
Regulatory certification
Many countries have standards that cover requirements such as electrical safety, RF emissions interference, electromagnetic compatibility, and environmental factors. An IoT deployment may need multiple regulatory certifications depending on the geographies in which the devices will be used and the functionality of the devices.
Examples of regulations include:
China Compulsory Certification (CCC)
Electromagnetic Compatibility (EMC) Directive 2014/30/EU and Radio Equipment Directive (RED) 2014/53/EU
Federal Communications Commission (FCC) Part 15B
Additional – and ever-increasing – regulations cover areas such as data privacy, safety, reliability, and traceability.
Telecoms industry certification
The telecoms industry has two main certification schemes for mobile devices, which are based on 3GPP standards, SIM functionality and antenna performance:
GCF (Global Certification Forum) is a worldwide, voluntary scheme that uses self-declaration with a quality assurance and certification challenge process. Devices without certification may be blocked from connecting to GCF members' networks.
PTCRB (PCS Type Certification Review Board) is mainly used in North America and is mandatory for devices using PTCRB members' networks. Devices without this certification may be blocked. Each PTCRB certification is verified with tests executed at PTCRB approved labs.
Network operators may require compliance with one or more of these schemes as part of their acceptance or certification requirements. Even if certification isn't required, using best practices and standards to ensure devices operate correctly in the cellular environment is vital. The GSMA IoT Device Connection Efficiency Guidelines give guidance for all players in the IoT ecosystem to ensure that mobile networks can provide all users with high quality service.
Operator certification
Network operators can take action to prevent devices from degrading the experience for others – even barring problem devices from their networks.
Mobile Network Operators (MNOs) with the most rigorous testing and certification tend to have the best performing networks – ideal for enterprises wanting to deploy business critical services. But to use these networks, you need to certify your devices in advance. And that can be a challenge.
Some network operators, such as Verizon and Deutsche Telekom, run their own certification schemes to minimise connectivity issues and ensure that devices don't harm the network or other users.
These schemes ensure device interoperability specific to the network configuration and parameter settings. They can test in-field performance, such as radio sensitivity, dropped connection rate, handover success, data throughput and battery life. Tests for devices using newer technologies, such as LTE-M, NB-IoT and 5G, are used to ensure the devices are customised properly to benefit from the specific network configurations required.
They can also cover the process of devices switching to their network remotely using the eSIM standard and eUICC SIMs.
Other industry certification
Some specialised industries, such as automotive and medical, have additional certification schemes that apply to IoT devices operating in their target markets. These cover end user safety and other specific requirements, such as extreme operating temperatures and vibrations.
IoT device certification process
Certifying IoT devices is a complex process, placing a significant time and cost burden on enterprises – even becoming a barrier to entry in some vertical market segments. Some certifications are optional, but businesses may choose to meet relevant standards to support aims such as ensuring security and developing trusted brand status.
Expert partners can help with the areas that require detailed IoT knowledge and expertise. Working in the field since 2007, we have developed in-depth expertise in IoT cellular network engineering and the implementation of GSMA standards. We can support customers in a number of ways:
Certification strategy and planning
We can help identify all requirements upfront to avoid rework later and to minimise costs and timescales. For example, if devices will be deployed in multiple geographies, efficiencies are possible if requirements are identified and planned for in advance.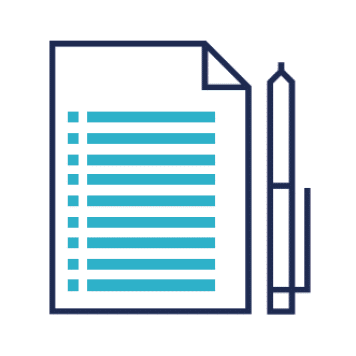 Device design and prototyping
We incorporate certification requirements in the design of the device hardware, firmware, and software. For example, devices that need to be capable of localising with eUICC must be designed to operate correctly with remote switching systems. In particular, battery-powered devices may need special programming to stay connected for long enough to receive eUICC data and commands. Prototyping and field trials ensure that the device will pass whatever certification testing it needs to undergo.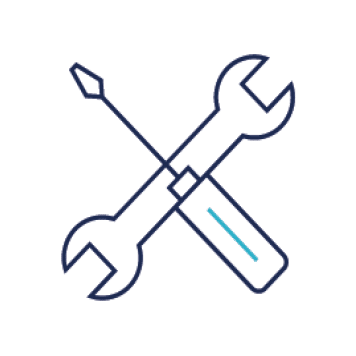 Certification testing
We manage the testing process. Certification testing is usually performed at independent test labs or with authorised partners and can take several weeks or months. Working with a partner who has extensive knowledge of the requirements can greatly expedite the process and free up the business to tackle other priority deployment tasks.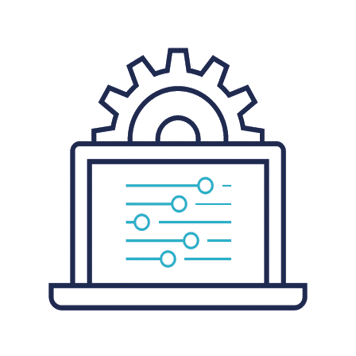 In summary
Although certification can be complex and costly, well-designed devices provide the best experience to end users and enable enterprises to focus on the business aspects of their IoT service rather than worrying that devices might lose connectivity at any time.
Want to know more about IoT Device Certification?
Download this solution paper to learn more about:
The problem with poorly designed IoT devices
Regulatory, industry, and operator certifications: how they can help all players in IoT
Understanding the certification challenges for IoT
How you can address these requirements in your IoT devices efficiently
Paul brings more than 20 years of experience in systems and applications engineering, cellular networking and product management. His specialities lie in embedded software, network technology, systems integration and cellular IoT device certification. As an Eseye IoT expert, Paul provides our customers with invaluable technical expertise and support during their IoT projects, ensuring the devices are certified and ready for a successful IoT deployment.