Permanent roaming: a term that often induces stress and anxiety to many, especially those managing global IoT projects.
Why? Permanent roaming issues can stop an IoT project in its tracks, cause unforeseen device disconnections, and rack up extortionate costs. For those deploying IoT across multiple regions or internationally, permanent roaming is a serious risk to business operations that needs to be considered well in advance of any deploying taking place.
Discover how you can securely connect your IoT devices in the USA to Verizon's network without worrying about roaming challenges:
---
Global IoT Network Challenges
There is an increasing necessity for IoT devices to roam, especially in large-scale global projects. But they often face restrictive barriers. Permanent roaming being one.
Roaming restrictions are imposed by country regulators or networks and only allow a SIM to roam for a limited period in one country. IoT devices that are left constantly permanently roaming can incur extortionate charges for data usage and regulatory restrictions.
Once the device reaches that limit, it is automatically 'bricked' and removed from the network, resulting in a connectivity disconnection. This is a significant concern for IoT devices that are supposed to roam in a country for many years.
See which countries have the strictest regulatory restrictions in place to prevent permanent roaming >>
Risks of IoT roaming in the USA
Global IoT deployments are challenging. Organisations looking to deploy an IoT estate must navigate the complex mobile network operator (MNO) landscape and negotiate contracts for their devices. For an enterprise deploying an estate of tens or hundreds of thousands of devices across multiple territories and borders, mobile network negotiations can be a complicated and laborious process.
The USA is a particularly hard market to not only break into but to connect to as well. Enterprises located outside of the USA who want to deploy IoT in the USA are often hampered by the risks associated with permanent roaming.
The major network operators or carriers in the USA are Verizon Wireless, T-Mobile, AT&T and Sprint. Many enterprises want their IoT devices in North America to connect to the Verizon network. But it's not straightforward – particularly for global deployments. Devices must be certified and need to be switched using an eUICC-compliant process.
How to connect your IoT devices to Verizon's network
If you only operate in the USA, you have the option to install Verizon SIMs in your devices. This guarantees that – once certified – your IoT devices can connect to the Verizon network.
Many enterprises, however, have requirements to deploy devices in multiple regions and countries and want to use single-SKU SIMs in the devices. They look to companies like Eseye to provide flexible, robust connectivity management with dynamic steering of roaming and network switching to achieve optimum connectivity for all devices wherever they are. Our AnyNet+ SIM is pre-loaded with different network profiles and our Connectivity Management Platform (CMP) can download profiles over-the-air for maximum flexibility in the future.
IoT Roaming
Although roaming is useful for ensuring connectivity in situations when devices can't use their home network, it has significant disadvantages. IoT devices that roam for long periods of time can fall victim to permanent roaming restrictions.
This can seriously impact device operation and the basis on which business cases are built. Like all operators, Verizon is keen to safeguard its network for its customers and will monitor IoT devices roaming onto its network. So, although some connectivity management solutions can steer devices to roam on the Verizon network via an approved operator partner, relying on roaming for access to Verizon – or any network – is not a recommended or long-term option.
Why MNOs enforce permanent roaming restrictions
Permanent roaming restrictions and data processing regulations are complicating the roaming landscape. In addition, operators are increasingly reluctant to allow an unlimited number of IoT devices to roam on their networks because they can make heavy demands on their infrastructure and support services.
Another disadvantage for operators is that roaming devices aren't usually certified for their networks, so they may not meet the standards required of non-roaming devices. Many operators don't make all their features, such as the power saving options PSM and eDRX, available to roaming devices.
Cellular network switching
Switching a device means that the new network is now the home network for the device. This process effectively makes it look like the device has the home network SIM installed. This process is called localisation.
What is cellular network switching?
The GSMA introduced the embedded UICC (eUICC) standard to provide a way for devices to switch networks remotely without the need to physically change the SIMs in the devices. This standard defines the requirements for the SIM and the operators' management systems, so that together they provide a secure, integrated environment for remote switching.
Using network switching to localise on Verizon
If you are planning to deploy IoT devices in the USA, SIMs can be loaded with multiple bootstrap profiles and Step2 profiles which will enable it to achieve the best connectivity coverage available and overcome permanent roaming restrictions.

In this example, Verizon permanent roaming restrictions have been overcome by loading a localised Step2 IMSI profile, which is now the default profile for the IoT devices (otherwise known as a profile donation).
Crucially, it is vital your SIMs have bootstrap IMSI profiles in place if network issues arise, planned or unforeseen. This ensures devices maintain a reliable connection and continue to be operational.
Working with Verizon, Eseye enables customers to localise IoT devices in the USA and eliminate permanent roaming issues. For global IoT deployments, a connectivity management solution that can switch devices dynamically to new networks is the only robust and futureproof option for ensuring connectivity to the Verizon network.
Choosing the right connectivity management provider is the first step in the journey. The next step is to gain Verizon certification for your devices.
Achieving eUICC certification with Verizon
Verizon invest in high quality infrastructure and services, and its certification program ensures that all devices joining the network operate according to standards and best practices. As a result, the network has a well-deserved reputation for excellent performance.
Verizon has set up the Open Development Initiative (ODI) for third parties who want their devices to use its network. There are three levels of certification to consider for IoT devices:
Component: Verizon has a portfolio of approved chipsets, modules and modems that are optimized for the Verizon network.
Device: Device certification for the Verizon network requires a number of tests to be completed.
eUICC network switching: In addition to the standard device certification process, MNOs have introduced tests for eUICC-compliant network or profile (IMSI) switching.
Telli Health attains eUICC Verizon certification
Telli Health is an industry leader in medical IoT devices and its number one priority is making its remote patient monitoring (RPM) devices easier to use and highly accurate. This leads to better health outcomes, lower costs for healthcare providers and more flexibility and freedom for patients.
The company knew it needed to eliminate the risks of relying on a single connectivity provider. By partnering with Eseye and accessing its localisation and roaming partners, Telli Health can access over 700 networks globally in 191 countries.
The AnyNet+ eSIM with combined eUICC and multi-IMSI capabilities can localise connectivity over the air to ensure Telli Health devices are always connected to the strongest possible network, with multiple fallback networks accessible if needed. This provided the flexibility and scalability that Telli Health had been looking for.
euicc and Verizon certified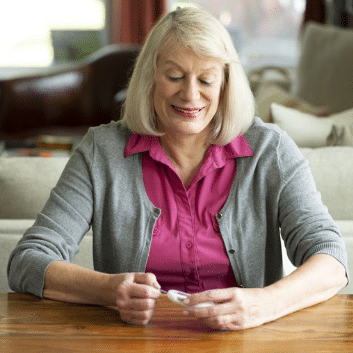 Verizon is America's largest and most reliable network, so achieving certification catapults us above our competitors and ensures our patients can reliably use our RPM devices in even the most rural areas. Eseye's technical expertise and support were invaluable to Telli Health during the device certification process. The advisory services provided by Paul Marshall and the team have ensured we are fully certified to use Verizon's eUICC connectivity.
Jeff Bartzen, Sales Executive, Telli Health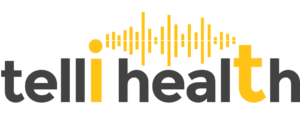 euicc and Verizon certified
Eseye guided the Telli Health team through the certification process with support including:
Device preparation incorporating device behaviour analysis
Onboarding with AnyNet+ eSIMs to ensure the device responds to the connectivity management platform
Testing and launching the device
Localising to Verizon once the device was live