News
07 April 2016
Reading Time: 2 mins
Connecting to Global Growth with Eseye's AnyNet SIM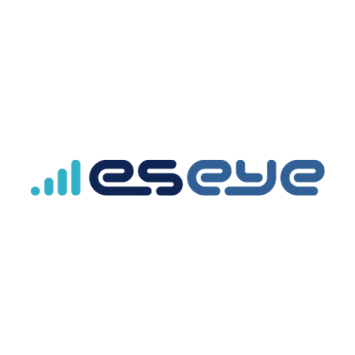 Eseye
IoT Hardware and Connectivity Specialists
LinkedIn
The Internet of Things (IoT) has dramatically shifted business models and disrupted numerous markets, but in terms of global connectivity management solutions, it has fallen short. Enterprises are currently being held back due to poor coverage, network outages and high costs associated with single network connections. This couldn't come at a worse time, as global growth rates are the slowest they have been since 2009.
To address this, Eseye has been causing a RIoT within the global managed connectivity market with its AnyNet SIM, the world's first true multi-IMSI SIM card offering coverage with over 440 Mobile Network Operators (MNOs) and more route paths to global end points than any other provider or carrier globally.
Earlier this year, Eseye announced its intent to Revolutionize IoT (RIoT) by providing customers with its simple managed connectivity solution, AnyNet SIM. This solution provides routing across multiple networks to ensure continuous service at local rates while also resolving challenges around security and reliability in both local and global deployments.
Eseye's CEO, Julian Hardy, said that for successful global IoT deployments, "Units need to be operational 100 per cent of the time, without the concerns or barriers to doing business caused by data, roaming, billing, management, or support." But, MNOs have so far been unable to reduce these complexities enough for customer deployments to reach their maximum potential. Hardy emphasised that, "The ability to remove connectivity complexities, no matter where the customers are in the world, has therefore become essential."
A recent study conducted by James Brehm & Associates backs Hardy's remark, finding that 73 per cent of enterprises are either experimenting with or implementing IoT solutions, but connectivity and interoperability are making global scalability a challenge.
Traditionally, customers had to choose between picking a home network and accepting roaming charges or negotiating separately in every region, facing the logistical difficulties this brings. Additionally, there is a common misconception that simply adding a SIM card will enable IoT innovation to operate like a mobile device, however this line of thinking can be time consuming and expensive. As a result, many IoT solution providers have in the past turned to MNO SIM cards, relying on these MNOs or the service providers for granular details on device behaviour that simply haven't been available.
However, Eseye's AnyNet SIM is making these barriers a thing of the past.
Eseye's main focus is to normalise the behaviour and cost of IoT devices the world over, making IoT deployments easier and more predictable. These capabilities have proved to be pivotal in enabling Eseye to establish the largest global footprint of any non-mobile network operator, allowing the company to respond to growing client demand across developed, developing and emerging markets all over the world.