Blogs
26 May 2021
Reading Time: 5 mins
How to Plan a Smooth, Successful Global IoT Deployment
Your IoT devices should work effectively and reliably out in the field for 10 years or more. This is why planning and managing the deployment process is a critical step in every IoT project which must absolutely not be skipped.
Once a device has been fully tested and onboarded, you need to consider the logistics involved in manufacturing and deploying it. Your project doesn't end there, however: the connectivity of your devices will need to be continuously monitored and managed through their lifetime.
The connectivity challenge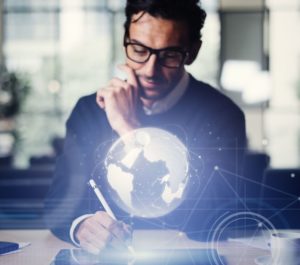 Your users will expect continuous near-100% connectivity, together with high device uptime. This means you need to ensure the device will work anywhere in the world, connecting fast and seamlessly across networks.
An eSIM localisation solution will provide the required flexibility: multiple network operator profiles can be loaded over-the-air using GSMA-certified eUICC components, allowing the device to switch seamlessly from one provider to another. This prevents any loss of connectivity and ensures IoT estates have the highest levels of availability.
Kaleido Intelligence state in a new research report that 'the combined hardware and software components in eSIM essentially provide a reprogrammable SIM card – devices can operate using local, rather than roaming data rates, but switching between operators means that the set of roaming partners accessible to the devices can be switched'.
Why is this important? In recent years, operators and regulators around the globe have raised concerns with permanent roaming by IoT devices. It's a growing issue and means that IoT project managers need to consider alternative connectivity solutions to roaming SIMs. Regulators in Brazil and Turkey have completely banned permanent roaming, whilst in China, Egypt, India, Saudi Arabia, Singapore and UAE have effectively prohibited it.
Without proper planning in advance of an IoT deployment, any issues with the device's connectivity solution will inevitably make themselves known when it's in your customers' hands. Roaming SIMs present a major issue for global IoT deployments as they do not provide a reliable long-term connectivity solution and if blocked from the network, put devices at risk of disconnection. Even a minor issue could have a significant impact: with a global deployment, a problem affecting just 1% of devices will mean a lot of complaints and lost revenue.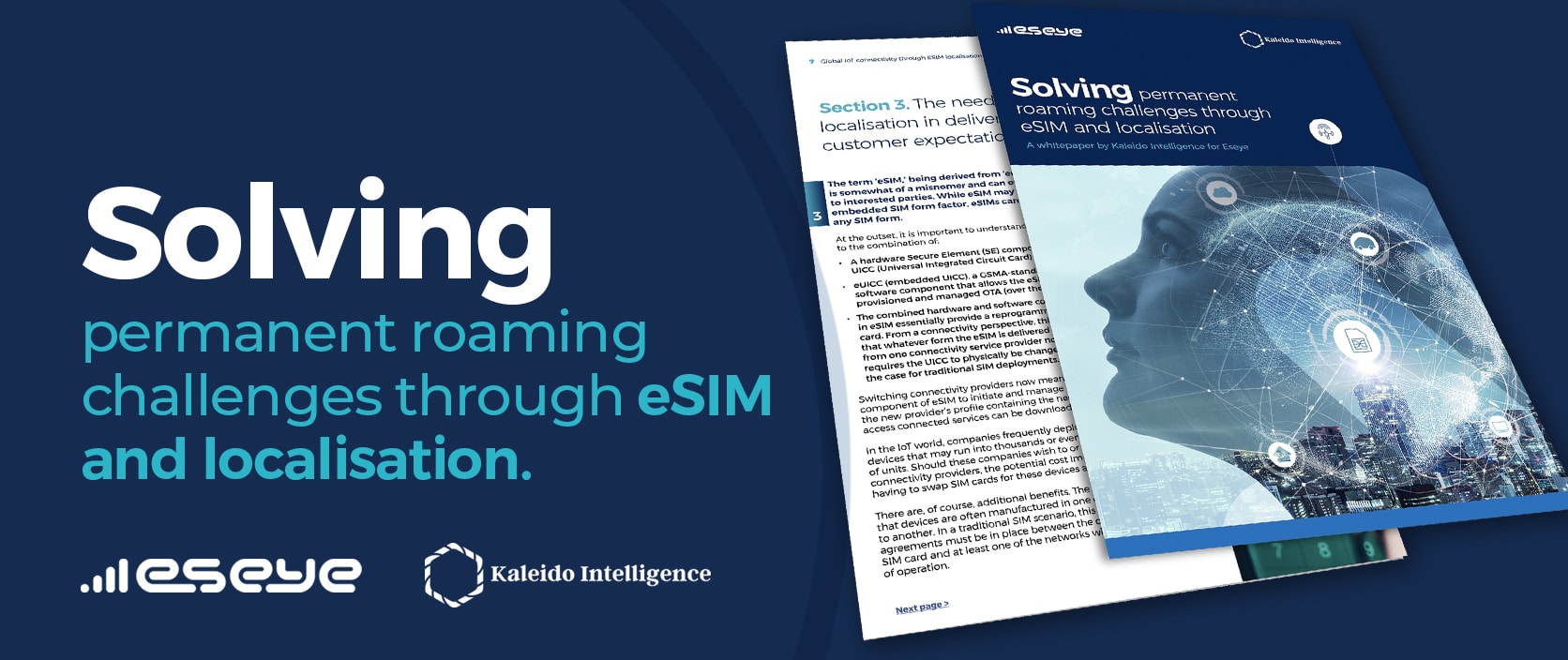 Download the Whitepaper
Manage SIM logistics correctly.
This is key to getting deployment right. First of all, make sure you have the right number of SIMs delivered at the right time. Each unique SIM must be associated with a unique device for that device to function. Record which SIM is in which device, ideally in a database that integrates with your device management platform. Without keeping clear and up-to-date records it will be hard to perform analytics or manage problems.
Plan when you're going to activate the SIMs. Once they're activated you're paying for the service, so from a cost perspective you want it to be 'just in time' – but it has to happen early enough that the devices can go through all necessary manufacturing test processes. The last thing you need is for a production line to be stopped because there's a problem with the SIM.
Ensure the setup process is clear.
While the device should have been designed to be as intuitive as possible, users and support teams will still need adequate instructions and education on how to set it up and use it.
Establish relationships with network providers.
Before deployment, you need to have clearly defined relationships with networks in all the regions you deploy to and negotiate roaming agreements that meet your needs. Build good links with knowledgeable and available technical support teams on the provider side who can guide customers in resolving any connectivity problems.
Once devices have been deployed and are connected, you need to manage and optimise connectivity on an ongoing basis over the device's complete lifecycle. Every time there's a connectivity issue at the device level that requires remediation your ROI will drop.
Set up monitoring software that will spot and analyse likely connectivity problems.
Define processes to act on those problems, whether the solution is switching networks, or prompting the support team to contact the customer to get the device working again. What remedial steps will you take when there's a reduction or outage in data from your devices? What should you communicate to your customers if this happens?
Understand usage.
Devices get broken, never turned on, or abandoned. By analysing data such as timestamps, logs and mobile network signals you can derive insights into network or user behaviour and find solutions. Understanding why a device isn't being used – not just that it isn't – is valuable, since users often misattribute problems.
For example, Point of Sale devices are often assumed to have connectivity problems and thrown in the back of a drawer, when the issue is that they're not charged! These devices generate money for the bank issuing them, so any time a merchant uses an alternative payment means the bank loses revenue. With monitoring software, the bank can spot which ones aren't being used and tease out signals that reveal what the likely problem is. They can then decide whether the solution is replacement, deactivation, software upgrade, or customer education.
Have a well-defined lifecycle management process.
Any SIM that's no longer needed should be terminated. Knowing when to trigger the deactivation process is critical: you don't want to terminate active devices, nor have inactive ones racking up bills.
Readying IoT devices for a long and successful life in the field involves thinking through their journey from the lab bench to the end of its life. There's a long list of potential connectivity issues to consider, from the minor to the serious, and these will differ depending on where and how the device will be used.
Eseye's relationships with 12 global mobile networks worldwide grant us access to 700 operators' networks. These partnerships combined with our understanding of local connectivity and data processing challenges; mean we can help businesses build connectivity into their devices from the start. Our dedicated IoT deployment service team help to unlock opportunities in geographies where connectivity is most challenging, and guide clients through the process to ensure devices successfully work out-of-the-box and throughout their lifetime.
Download our white paper – Secrets of IoT success: Designing devices that always connect – to find out more about why an onboarding and deployment plan can make the difference between success and failure. Or speak to one of our experts today by…